Overview
CSE System Support has access to a large-format printer that can print posters for research presentations and conferences.
If you email us a correctly-formatted PDF (see below), we can print it for you, at up to A0 size.
We do need a few days advance notice, as it's rather time-consuming and our other work has to take priority.
If you need your poster laminated, if you need it at short notice or if it's for non-CSE activities, then you should use the Green Print Centre instead.
UNSW Standard Research Poster
The image below is the University's required layout for research posters. The Powerpoint template is A0 size, but we can scale this to A1 or A2 as needed.
The logo must be 20% of the width of the poster, high-resolution and with the correct proportions.
The font for the heading lines must be Arial, but the size and positioning can be changed.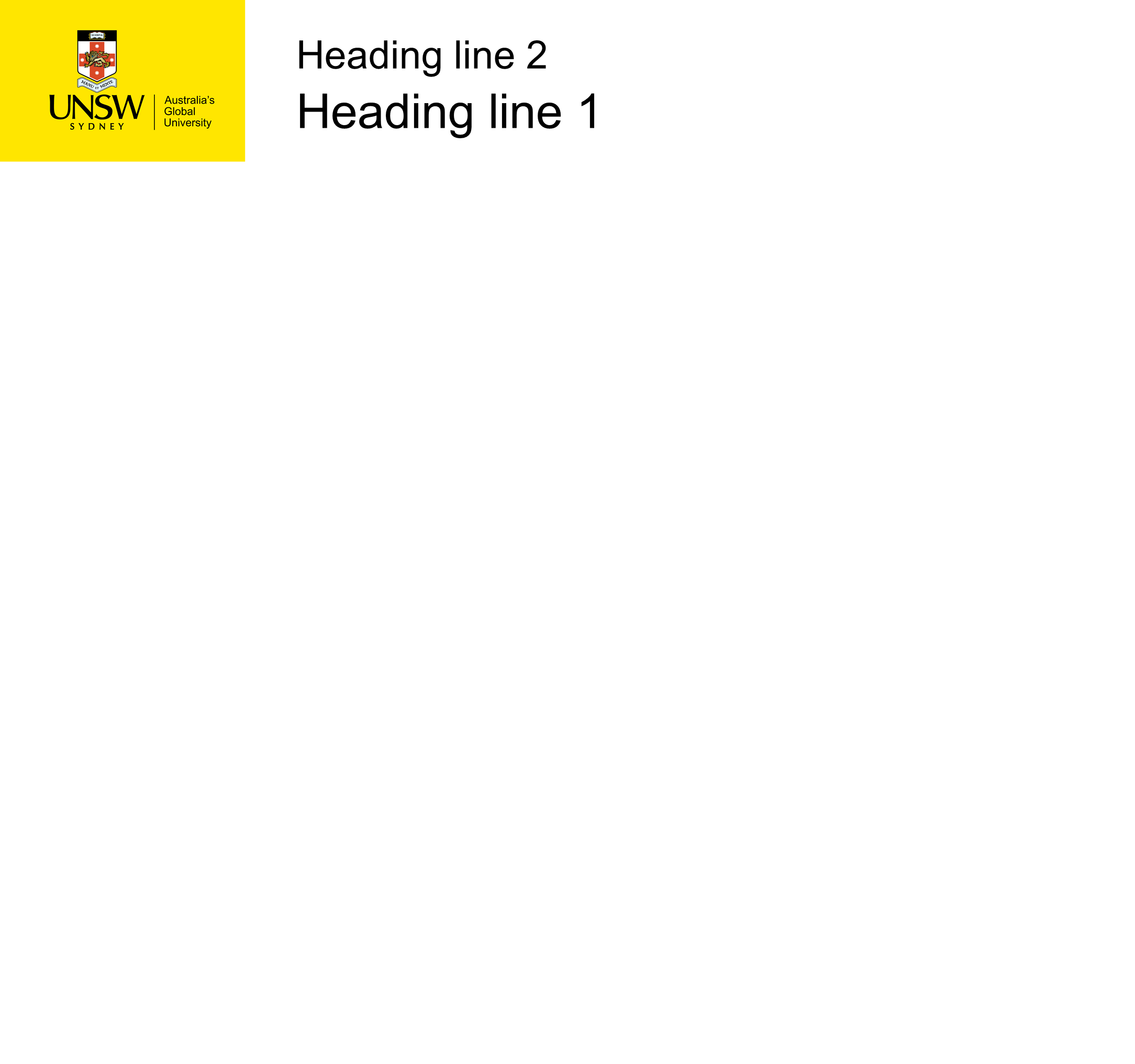 Preparing your poster
Keep background colour to a minimum.
Your poster needs to be in PDF format, with all fonts and images embedded in the file.
Log into MyUNSW, then check the UNSW Branding Requirements and the Branding Refresh Starter Kit.
Double and triple-check that:

You've used the official poster template
There are no bad line-wraps, spelling or grammatical errors
There are no low-resolution images that will look grainy full-size
The poster title and the author list is in Arial
The university is referred to as UNSW Sydney
If your poster doesn't conform to all the guidelines, we can't print it for you.
Choosing a size
Posters should generally conform to A series paper sizes, but the printer paper is actually slightly oversize (about 1.5cm wider for A1 and 7cm wider for A0)
Let us know whether your poster should be printed to the exact size, or to the full width of the paper - in either case you may need to trim your poster after you collect it.
You probably don't want an A0 poster - while they're impressively huge, they're very hard to transport, and even harder to mount properly.
However, we recommend that you always create your PDF at A0 size for the best-quality output, and we'll scale it down as needed when we print it.
Getting it printed
Give us a minimum of two working days notice, and let us know when you will need to collect your poster.
If you need your poster at short notice, use the Green Print Centre instead.
Email your PDF to posters@cse.unsw.edu.au, letting us know the poster size you need, and whether it should be exact- or full-sized.
Transporting your poster
The CSE Finance Office in K17-111D can loan you a poster tube if you are travelling with your poster.
If you are sending your poster by mail, you will need to buy your own tube.